Pricing Calculator
The most transparent and business relevant pricing in hospitality technology, no hidden fees, no installation costs, what you select is what you get. Choose your modules and bolt on's today and see how much it will cost and then we are a quick message away to get you started.
Select number of rooms
Select number of outlets
Select modules
Manage your whole house in one calendar view. In one screen create and edit reservations, include add-on packages, move rooms, set rooms out of order and see the housekeeping status. Manage all of this with incredibly easy drag and drop and filter features.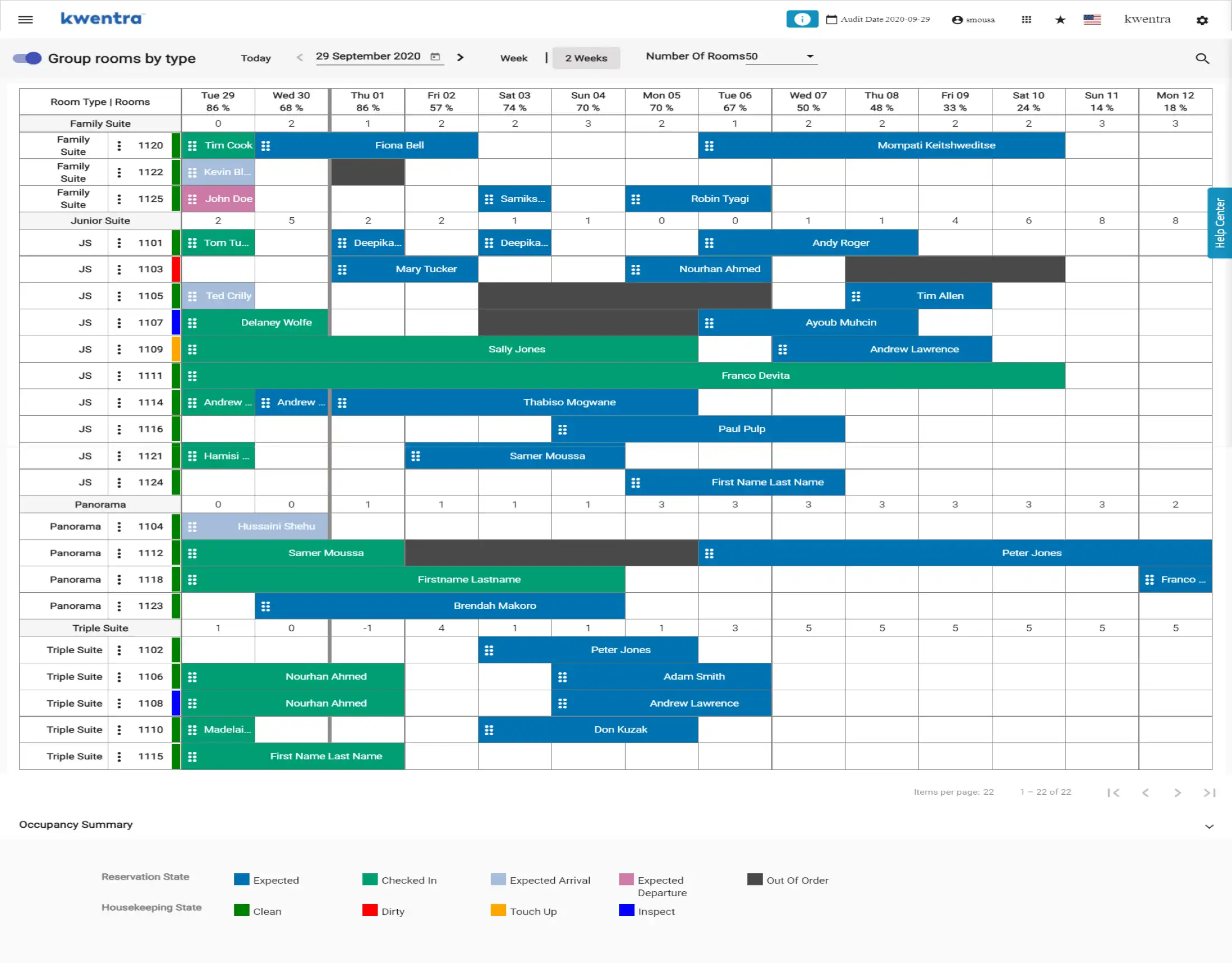 All Features
Individual Reservations
Individual Reservation Billing
Profiles
In Screen Reporting and Exports
Guest Profiles
Auto Invoicing
Guest preferences
VIP Status Tags
Company Profile
On Hold Reservation
Room Upgrade
Reservation Notes
Guest and Reservation History
Reservation Controls i.e. Undo Check in/out
Reinstate Reservation from Cancelled
Charging Instructions
Room Rack
Daily Rate
Derived Rates
Room Blocking
Rate and Availability Restrictions
Bulk Cashier Posting
Full Cashier Functions
Paymaster Accounts
Folios and Receipts
Automatic Night Turn
Automatic Room Assignment
Over 300 reporting combinations
Negotiated Rates
Safe Box
Complete Housekeeping
Out of Order/Service
Rate Categories
Child Rates
Guarantee Types
Deposit Rules
Access all areas for Point of Sale, unlimited users and unlimited devices per outlet
Access all areas in the Channel Manager with unlimited channel connections
Access all areas within Stock Control, unlimited users and unlimited data
Commission free bookings connected direct to your website
Complete groups functionality
Bulk update groups features
Complete blocks features for managing allotments
Loyalty Program points range setup
Points redemption as discount payment in Front Office and POS
Points reporting
Summary
Per occupancy pricing needs more than 10 rooms.
Get Started
The total monthly price is calculated based on the subscription type, the selected modules, the number of rooms and number of outlets.